It is said that innovation is the creation of a resource. To create a colorful future, Telpo likes to break the routine. By breaking up the bulky appearance of traditional cash registers, Telpo launches a more compact Flagship Cash Register-C2, to create a novel cashier mode.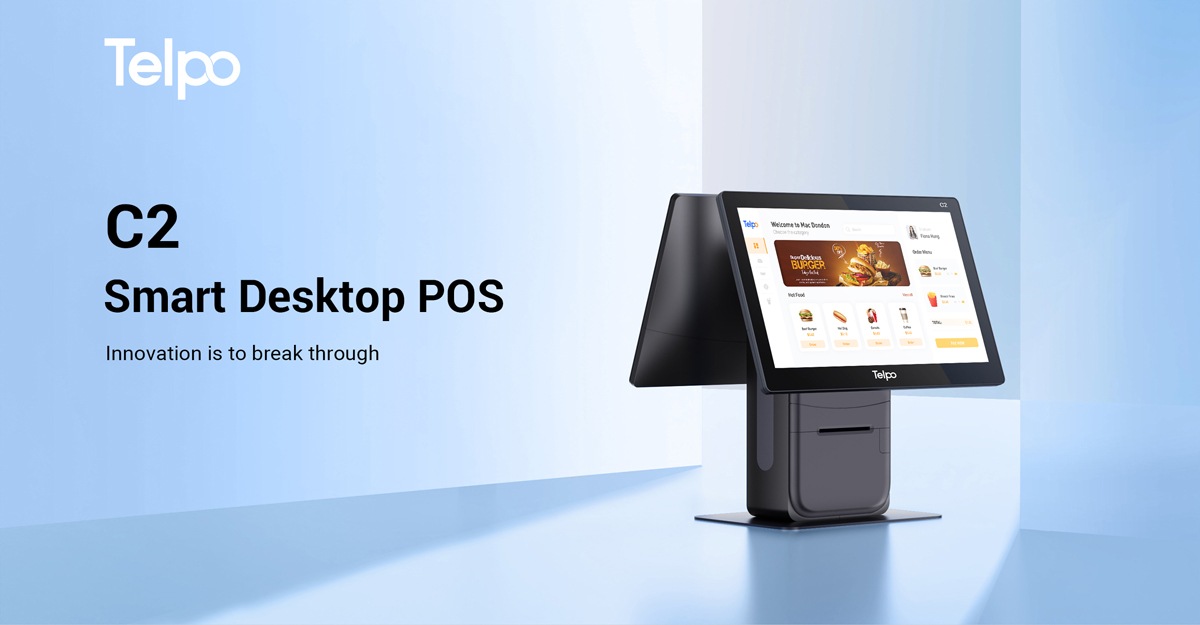 Flagship Cash Register Telpo C2 is an updated version compared to Telpo C1, which is more able to reduce users' trouble, improve efficiency, and deliver a more pleasurable checkout experience.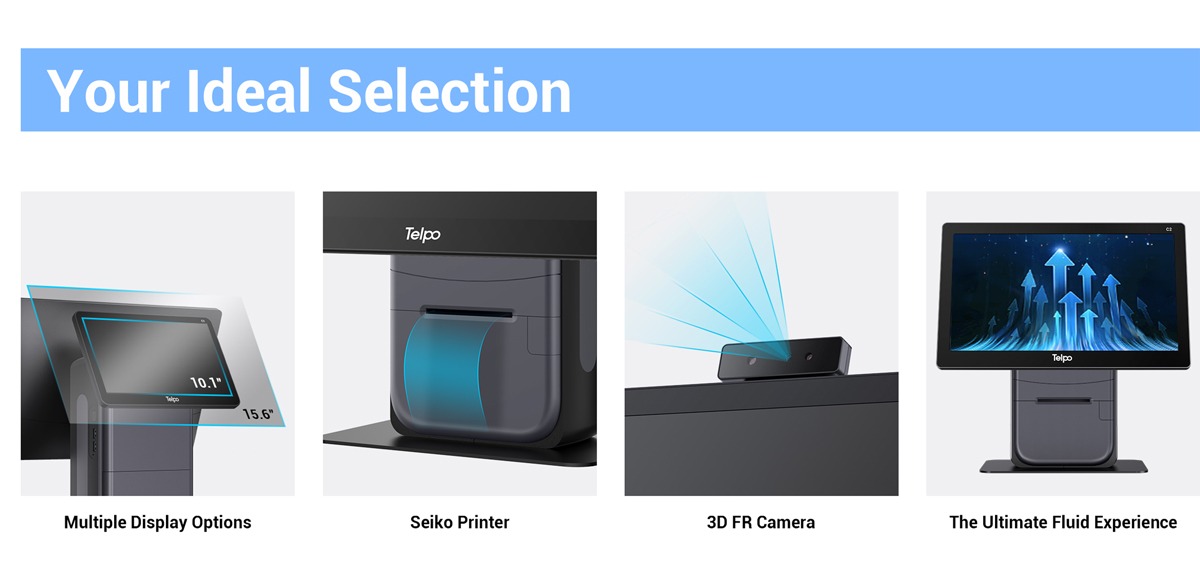 Compact design. With the appearance of a penguin, Telpo C2 takes up a smaller space. The more compact appearance saves more space and upgrades the business operation.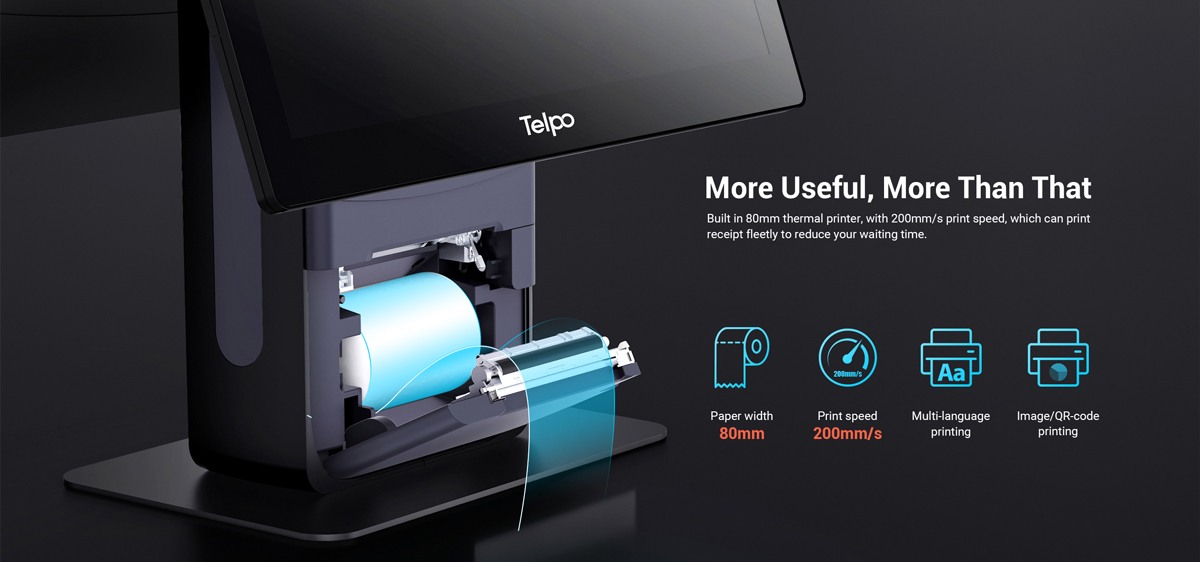 Built-in 80mm printer. The built-in Seiko printer is of good quality, which can provide a printing speed of 200mm/s and deliver a smooth and high-efficient printing experience.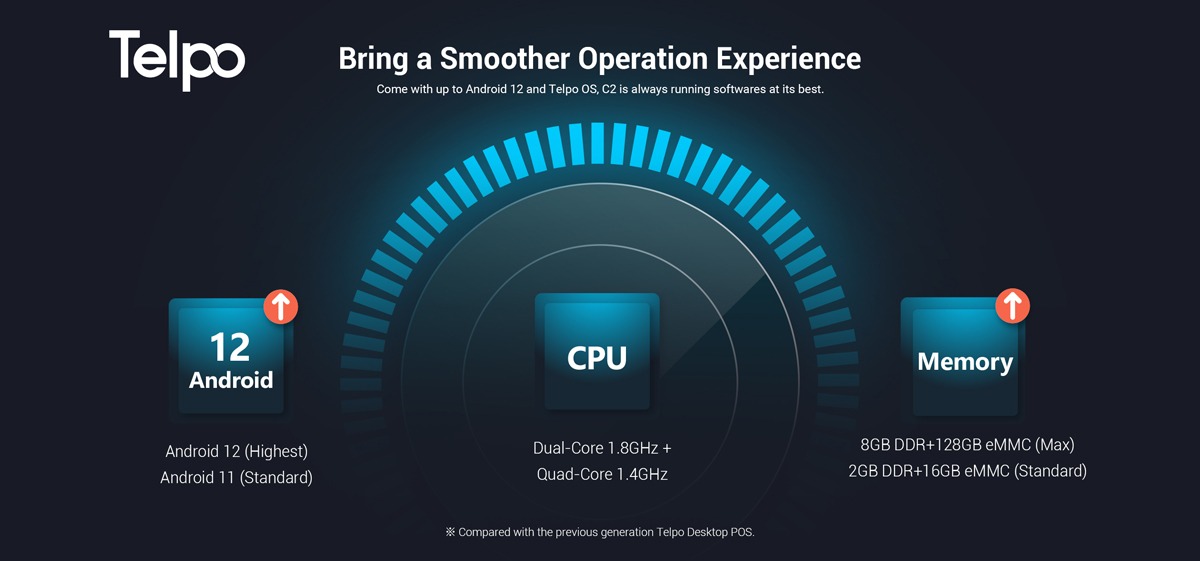 Powerful performance. Collocated with Android 12 OS, dual-core 1.8GHz + quad-core 1.4GHz CPU, and max 8GB DDR + 128GB eMMC memory, Telpo C2 can run software at a high speed, bringing a smoother software running experience to customers.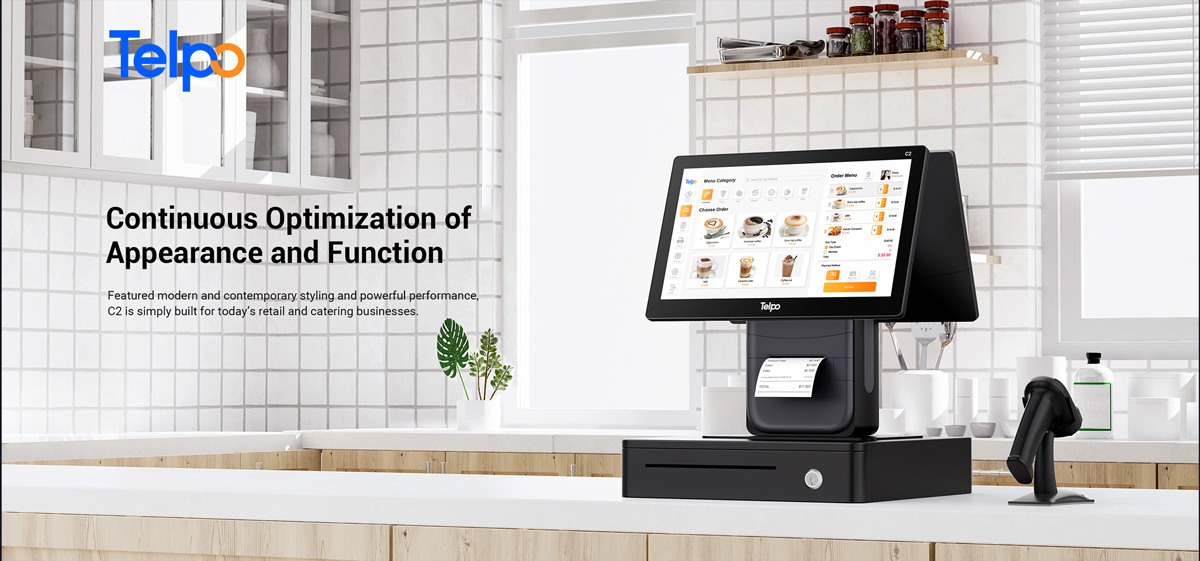 3 display options. There are 3 options for operators to choose to suit different business styles, respectively 15.6" single display, 15.6"+ 15.6" dual display, and 15.6"+ 10.1" dual display.
Rich interfaces to connect various deices. Telpo C2 obtains rich interfaces including 4 USB, 1 Micro USB, 1DB9, 1 RJ12, 1 RJ45, 1 Audio Jack, 1 DC port to make it connected to the required external equipment like cash drawer, barcode scanner, QR code box, e-scale, router and so on.
The Flagship Cash Register, C2 is a big step in Telpo's innovation. We have the confidence that Telpo C2 can bring you with a higher-efficient and smoother user experience. Welcome to contact us for more details.
Tag: desktop POS, flagship cash register, smart cash register